Smoke & Mirrors v8 Standard Red Carti de Joc
150,00 lei
Economiseste 10,00 lei
Cartile de joc Smoke and Mirrors au fost produse intitial de Dan and Dave (fratii Buck) pentru uz personal, insa au devenit atat de apreciate incat acum dupa aproape 10 ani de la prima versiune, sunt din nou disponibile insa cu ceva special. Versiunea 8 este realizata impreuna cu fratii Dan and Dave.
Materialele folosite sunt premium, printate in USA de United States Playing Cards Company pe stoc subtire special creat de Dan and Dave.
Made in USA. Brand Dan & Dave.
S-ar putea sa-ti placa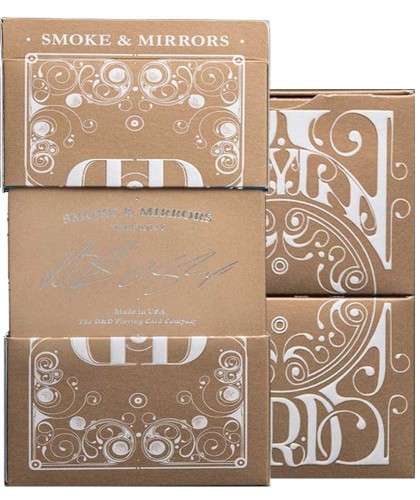 Pret de baza
300,00 lei
Pret
275,00 lei
Pret de baza
150,00 lei
Pret
140,00 lei
24 alte produse in aceeasi categorie: